Environment, Development and Health
Environment, Development and Health
Godwin Arku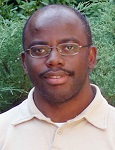 Position: Associate Professor
Email: garku@uwo.ca
Telephone: 519-661-2111 ext. 85343
Office: SSC 2427
biography

Research Interests
Housing and economic development; Urban development and policy analysis; Regional and local economic development policy and planning;  Third World development issues (esp. Africa)

Current Research
My current research focus is on economic development strategies of cities. In particular, I am interested in how cities are competing within international markets, attracting investment and labour to promote economic growth and enhancing the economic and fiscal health of their communities. I welcome applications from masters students interested in the topic of economic development and specifically those are who are interested in examining Ontario cities. I also welcome students who are interested in examining the impacts of provincial policies on the economic development efforts of cities. Finally I welcome masters students with their own research plan.

Teaching Interests
People, Places and Landscapes; Urban Development; Urban Economic Development; Urban Geography of the Developing World
---
Jamie Baxter
- Associate Dean Graduate Affairs (Social Science)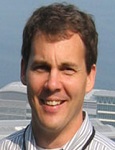 Position: Professor
Email: jamie.baxter@uwo.ca
Telephone: 519-661-2111 ext. 81241
Office: SSC 1407
biography

Research Interests
Social construction of risk, community responses to technological hazards, renewable energy policy, noxious facility siting, and methodology

Current Research
I am interested to work with students on projects related to the risk perception and behaviours associated with of technological hazards – particularly in the areas of renewable energy (e.g., wind turbines, waste-to-energy, community energy planning). I currently have funded projects available for Honours thesis, MA and PhD students.  Please visit my personal webpage for details.

Teaching Interests
Environmental Hazards & Human Health; Qualitative Methods; Research Design, Environment, Economy and Society
---
Michael Buzzelli
Western Teaching Fellow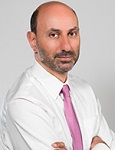 Position: Associate Professor
Western Teaching Fellow
Email: mbuzzel@uwo.ca
Telephone: 519-661-2111 ext. 85329
Office: SSC 2429
biography

Research Interests
Higher education policy, research on teaching and learning, society-space relationships with a focus on housing, health and GIS

Current Research
I am willing to discuss graduate opportunities with prospective students. Please see my web page for further details.

Teaching Interests
Housing, The Geoweb & Geomedia, Research Design and Methodology
---
Jason Gilliland
- Director, Urban Development Program
- Cross Appointed with School of Health Studies and the Department of Paediatrics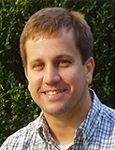 Position: Professor
Email: jgillila@uwo.ca
Telephone: 519-661-2111 ext. 81239
Office: SSC 2432
biography

Research Interests
Urban studies, health geography, children's environments, GIS

Current Research
I am interested in hearing from prospective graduate students (MA, MSc, PhD) who are interested in research related to one or more research projects coordinated in the Human Environments Analysis Lab (HEAL) in research related to food studies, health geography and/or innovative applications of GISc/GPS. Please see my web site and contact me for details.

Teaching Interests
Land Use and Development Issues; Graduate Seminar in Urban Geography; Advanced Urban Social Geography
---
Carol Hunsberger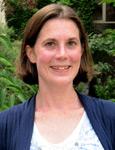 Position: Assistant Professor
Email: chunsber@uwo.ca
Telephone: 519-661-2111 ext. 85020
Office: SSC 2409
biography

Research Interests
Political ecology, energy justice, biofuels, pipeline politics, environmental governance

Current Research
I would be happy to hear from potential MA or PhD students who are interested in the political ecology of energy. Please visit my website to get a better sense of my research interests and feel free to contact me for further details.

Teaching Interests
Environment and Development Challenges; Energy and Power; Research Methods in Geography; Graduate Seminar in Development Geography
---
Isaac Luginaah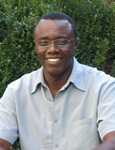 Position: Professor
Email: iluginaa@uwo.ca
Telephone: 519-661-2111 ext. 86944
Office: SSC 1409
biography

Research Interests
Environment and health, air pollution, GIS and health, HIV/AIDS

Current Research
I am interested in supervising potential students at the MA, MSc and PhD levels on topics relating to health geography, environment and health and also in HIV/AIDS. Interested students are encouraged to contact me to discuss potential projects and options. Please see my web site for details.

Teaching Interests
Geography of Health and Health Care; Environment and Health; Advanced Studies in Environment, Development & Health
---
Katrina Moser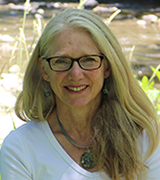 Position: Associate Professor
Email: kmoser@uwo.ca
Telephone: 519-661-2111 ext. 80115
Office: SSC 2407
biography

Research Interests
Paleolimnology, climate change, paleoecology, quaternary environments, water quantity and quality, limnology

Current Research
My research is focused on using records of water quality and quantity preserved in lake sediments to determine past climate change and its impacts. I recently established the Lakes and Reservoirs Systems Research Facility at the University of Western Ontario, which is a state-of-the-art facility for paleolimnological research. Much of my research has focused on northern and alpine areas, but I am presently starting a new project in southern Ontario, which is focused on looking at the impacts of climate and landscape change on lake systems. I am looking for 1-2 graduate students to work on this project.

Teaching Interests
Paleolimnology and Global Environmental Change; Paleolimnology (Graduate)
---
Chantelle Richmond
- Canada Research Chair
- Cross Appointed with First Nations Studies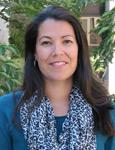 Position: Associate Professor
Email: chantelle.richmond@uwo.ca
Telephone: 519-661-2111 ext. 85324
Office: SSC 2433
biography

Research Interests
Indigenous health, environmental change, Indigenous knowledge, environmental repossession, relational accountability, decolonization, structural determinants of health, community-based research, Indigenous methodologies, health training environments

Current Research
I love to hear from students interested in pursuing graduate studies in areas related to Indigenous health and the environment. I may also be willing to supervise students with more general interests in the geographies of health, and/ or the geographies of Indigenous health. Please contact me directly for further details.

Teaching Interests
Indigenous Environments, Indigenous Health (Graduate), Qualitative Methods (Graduate)
---
Dan Shrubsole
- Assistant Dean to Faculty of Social Science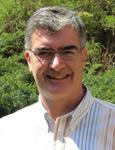 Position: Professor
Email: dashrubs@uwo.ca
Telephone: 519-661-2111 ext. 83126
Office: SSC 9438
biography

Research Interests
Integrated resource management (water)

Current Research
I have a variety of interests related to water and land-related resources, and am willing to discuss graduate opportunities with prospective students. More specifically, I have a funded research project to examine the nature and extent of basement flooding as an emerging problem confronting Canadians. Please see my web page for further details and e-mail me if you want further information.

Teaching Interests
Research Design and Presentation (Graduate)
---
Chris Smart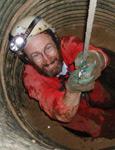 Position: Professor
Email: csmart@uwo.ca
Telephone: 519-661-2111 ext. 85007
Office: SSC 1402
biography

Research Interests
Hydrology and geomorphology

Current Research
Environmental monitoring requires strategic and adaption if it is to provide useful, affordable data for environmental management. My research focuses on integrating contemporary hydrological monitoring technologies into appropriate spatial and temporal measurement schemes. A particular interest is in the use of inexpensive surrogate monitoring techniques that efficiently highlight particular sites and times of contamination. This work is undertaken in an urban-rural setting as well as on green rood installations. Work is also continuing on the hydrology and geomorphology of maximal glacial conditions. Most of our understanding of glaciers is based on receding or residual ice masses that lack the dynamics of advanced glaciers. Equilibrium mass balance modeling indicates that water erosion is likely to far exceed ice erosion through much of the glacier regime. Glacier ice regulates the effect of water erosion through pressurization of basal water flow and variation in the base level of tributary valleys.
---
Tony Weis
- Undergraduate Chair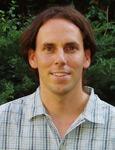 Position: Associate Professor
Email: aweis@uwo.ca
Telephone: 519-661-2111 ext. 87472
Office: SSC 1403
biography

Research Interests
Globalization & agriculture, political ecology, land reform & social movements, environmental conservation in inequitable landscapes

Current Research
I am happy to discuss graduate opportunities with prospective students. Please consult my web page to get a sense of my research interests.

Teaching Interests
Society and Nature; Latin America and the Caribbean: Landscapes of Inequality; Conservation & Development (not offered in 2008-2009); Development Geography (Graduate); Agriculture and Rural Development (Gradaute)
---