Cross Appointments
Bipasha Baruah
- Canada Research Chair
- Cross Appointed with Women's Studies and Feminist Research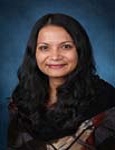 Position: Professor
Email: bbaruah@uwo.ca
Telephone: 519-661-2111 ext. 86316
Office: LH 3244
biography

Research Interests
Global Women's Issues
---
Brian

Branfireun


- Canada Research Chair
- Cross Appointed with Biology and Earth Sciences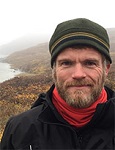 ---
Irena Creed
- Cross Appointed with Biology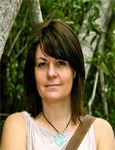 Position: Professor
Email: icreed@uwo.ca
Telephone: 519-661-2111 ext. 84265
Office: BGS 3023
biography

Research Interests
Watersheds, forests, hydrology, biochemistry, GIS and remote sensing

Current Research
I am looking for highly motivated Masters and PhD students looking for opportunities in remote sensing and GIS spatial analysis with an interest is natural land and water systems. My work focuses on understanding the hydrological and biogeochemical links between terrestrial and aquatic ecosystems under both natural and disturbed conditions across multiples research sites in Canada and abroad. Candidates will have access to well-equipped chemistry and computer labs with up-to-date remote sensing and GIS software, and to extensive spatial datasets including field data and large volumes of radar and optical satellite imagery. Candidates should be willing to travel for field work.
---
Fred Longstaffe
- Canada Research Chair
- Cross Appointed with Earth Sciences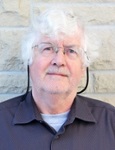 Position: Professor
Email: flongsta@uwo.ca
Telephone: 519-661-2111 ext. 83177
Office: BGS 1023
biography

Research Interests
Stable isotope science across the atmosphere-hydrosphere-biosphere-lithosphere (rock, soil) continuum (earth-systems science); Stable isotope and biomarker proxies for paleoclimate reconstruction in continental and lacustrine systems; Stable isotope systematics of Pleistocene and Holocene ecosystems and associated megafauna; Stable isotopic analysis of anthropological materials and its applications to environment and climate reconstruction; Stable isotope systematics of hydrous minerals; Triple oxygen-isotope systematics; Oil sands; Diagenesis of clastic sedimentary systems; Clay mineralogy; Rock-water interaction in hydrothermal systems and mineralization.
---
Diana Mok
- Cross Appointed with DAN Department of Management & Organizational Studies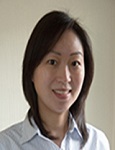 Position: Associate Professor
Email: dmok3@uwo.ca 
Telephone: 519-661-2111 ext. 86368
Office: SSC 4426
biography

Research Interests
Urban economic geography, Real estate economics, GIS and quantitative methods

Teaching Interest
Advanced Finance, Financial Markets and Institutions, Real Estate Investments and Mortgage Securities
---