Geographic Information Science
Geographic Information Science
Michael Buzzelli
Western Teaching Fellow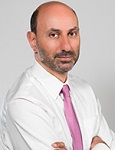 Position: Associate Professor
Western Teaching Fellow
Email: mbuzzel@uwo.ca
Telephone: 519-661-2111 ext. 85329
Office: SSC 2429
biography

Research Interests
Higher education policy, research on teaching and learning, society-space relationships with a focus on housing, health and GIS

Current Research
I am willing to discuss graduate opportunities with prospective students. Please see my web page for further details.

Teaching Interests
Housing, The Geoweb & Geomedia, Research Design and Methodology
---
Irena Creed
- Cross Appointed with Biology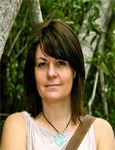 Position: Professor
Email: icreed@uwo.ca
Telephone: 519-661-2111 ext. 84265
Office: BGS 3023
biography

Research Interests
Watersheds, forests, hydrology, biochemistry, GIS and remote sensing

Current Research
I am looking for highly motivated Masters and PhD students looking for opportunities in remote sensing and GIS spatial analysis with an interest is natural land and water systems. My work focuses on understanding the hydrological and biogeochemical links between terrestrial and aquatic ecosystems under both natural and disturbed conditions across multiples research sites in Canada and abroad. Candidates will have access to well-equipped chemistry and computer labs with up-to-date remote sensing and GIS software, and to extensive spatial datasets including field data and large volumes of radar and optical satellite imagery. Candidates should be willing to travel for field work.
---
Jason Gilliland
- Director, Urban Development Program
- Cross Appointed with School of Health Studies and the Department of Paediatrics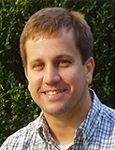 Position: Professor
Email: jgillila@uwo.ca
Telephone: 519-661-2111 ext. 81239
Office: SSC 2432
biography

Research Interests
Urban studies, health geography, children's environments, GIS

Current Research
I am interested in hearing from prospective graduate students (MA, MSc, PhD) who are interested in research related to one or more research projects coordinated in the Human Environments Analysis Lab (HEAL) in research related to food studies, health geography and/or innovative applications of GISc/GPS. Please see my web site and contact me for details.

Teaching Interests
Land Use and Development Issues; Graduate Seminar in Urban Geography; Advanced Urban Social Geography
---
Agnieszka Leszczynski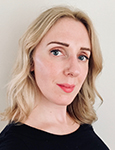 Position: Assistant Professor
Email: aleszczy@uwo.ca 
Telephone: 519-661-2111 ext. 80161
Office: SSC 2425
Personal Web Page

Current Research
I am a digital geographer and geographic information scientist. My current projects examine digital platforms in Canadian cities, and location-based technology startups in the digital economy. 

I am currently seeking graduate students with interests in urban GIS, platforms and cities/ smart cities, and digital location technologies, with opportunities available to collaborate with me on my current projects.

Research Interests
Digital geographies; GIScience & Society; platforms and cities; geolocation; digital location
---
Jed Long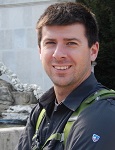 Position: Assistant Professor
Email: jlong83@uwo.ca

 

 
Telephone: 519-661-2111 ext. 87319
Office: SSC 2405
Personal Web Page

Research Interests:
GIS/ GIScience, GPS tracking, movement, space-time models, spatial ecology, open source software

Current Research:
My research involves studying spatial and space-time patterns in geographic data. Specifically, I focus on applications involving movement - often using GPS tracking. I work on interdisciplinary projects investigating both human mobility and wildlife movement ecology. Through my research, I use and develop free and open source software packages.

I am actively seeking postgraduate students with strong quantitative and/ or programming experience (MSc and PhD levels) on topics relating to human and wildlife movement, and spatial pattern analysis.

Please see the Research tab on my personal website for specific opportunities!

Teaching Interests:
GIS, quantitative geography, computational geography
---
Isaac Luginaah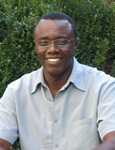 Position: Professor
Email: iluginaa@uwo.ca
Telephone: 519-661-2111 ext. 86944
Office: SSC 1409
biography

Research Interests
Environment and health, air pollution, GIS and health, HIV/AIDS

Current Research
I am interested in supervising potential students at the MA, MSc and PhD levels on topics relating to health geography, environment and health and also in HIV/AIDS. Interested students are encouraged to contact me to discuss potential projects and options. Please see my web site for details.

Teaching Interests
Geography of Health and Health Care; Environment and Health; Advanced Studies in Environment, Development & Health
---
Jacek Malczewski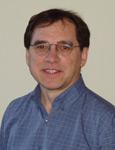 Position: Professor
Email: jmalczew@uwo.ca
Telephone: 519-661-2111 ext. 85030
Office: SSC 2422
biography

Research Interests
Quantitative methods, multicriteria decision analysis, location theory and analysis, geographic information science, spatial decision support systems

Current Research
I am looking for students interested in pursuing research in the areas of land use planning and GIS.

Teaching Interests
Introduction to Spatial Analysis; Spatial Statistics; Decision-making with GIS; Thesis; Introduction to GIS (Graduate); Advanced Spatial Analysis (Graduate)
---
Chris Smart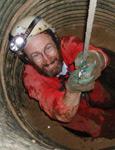 Position: Professor
Email: csmart@uwo.ca
Telephone: 519-661-2111 ext. 85007
Office: SSC 1402
biography

Research Interests
Hydrology and geomorphology

Current Research
Environmental monitoring requires strategic and adaption if it is to provide useful, affordable data for environmental management. My research focuses on integrating contemporary hydrological monitoring technologies into appropriate spatial and temporal measurement schemes. A particular interest is in the use of inexpensive surrogate monitoring techniques that efficiently highlight particular sites and times of contamination. This work is undertaken in an urban-rural setting as well as on green rood installations. Work is also continuing on the hydrology and geomorphology of maximal glacial conditions. Most of our understanding of glaciers is based on receding or residual ice masses that lack the dynamics of advanced glaciers. Equilibrium mass balance modeling indicates that water erosion is likely to far exceed ice erosion through much of the glacier regime. Glacier ice regulates the effect of water erosion through pressurization of basal water flow and variation in the base level of tributary valleys.
---
James Voogt
- Department Chair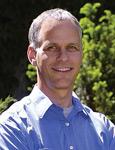 Position: Associate Professor
Email: javoogt@uwo.ca
Telephone: 519-661-2111 ext. 85018
Office: SSC 2401
biography

Research Interests
Urban climatology

Current Research
The overall objective of my research is to better understand urban thermal anisotropy (the directional variation in remotely observed surface temperature over urban areas) and develop models that will allow correction for thermal anisotropy at a range of scales for urban areas. The outcomes of this work are important to our ability to provide representative urban surface temperatures. These temperatures are a key variable to the air temperature of cities, heat loading on urban residents, energy use by buildings, providing input to weather forecast and pollutant dispersion models and for assessing urban heat mitigation strategies such as cool surfaces.

I am seeking interested graduate students with backgrounds in one or more of: micro or boundary layer meteorology/climatology (vegetated or urban areas), remote sensing (especially thermal remote sensing and/or remote sensing of vegetation in urban areas), computer science, or engineering who are interested in measurement, modeling or applications of urban surface temperature.

Possible thesis topics include:
- observations of urban thermal anisotrophy over vegetated urban areas;
- evaluation of models of urban thermal anisotropy;
- development of urban energy balance models that include vegetation for use in predicting urban thermal
  anisotropy;
- assessment of urban thermal anisotropy from satellite observations;
- development of parameterizations of urban thermal anisotropy;
- links between urban thermal anisotropy and assessment of the urban surface heat island;
- the use of thermal remote sensing to estimate urban sensible heat flux

Teaching Interests
Physical Geography; Weather and Climate; Micrometeorology
---
Jinfei Wang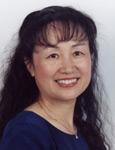 Position: Professor
Email: jfwang@uwo.ca
Telephone: 519-661-2111 ext. 85017
Office: SSC 2402
biography

Research Interests
Remote sensing and GIS

Current Research
My research interests are in remote sensing. Current projects include: a) 2D and 3D urban feature extraction from high resolution optical and LiDAR remote sensing images and its applications in hazard studies; b) Development of object-based classification algorithms for man-made and natural feature extraction; c) Polarimetry SAR data analysis for land use and land cover mapping and feature extraction; d) Hyperspectral data analysis for urban and wetland vegetation change detection and applications; Remote sensing applications in urban, mountainous and wetland areas.

Teaching Interests
Introduction to Geographic Information Systems (GIS); Remote Sensing; Advanced Topics in Remote Sensing; Introduction to Geographic Information Systems (Graduate); Remote Sensing Digital Image Analysis (Graduate)
---